Home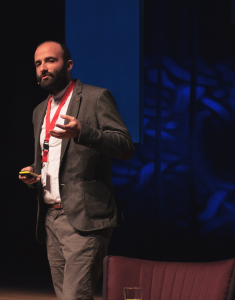 Currently, I am an assistant professor at the Department of Advanced Computing Sciences (DACS) and at Maastricht Law+Tech Lab (Faculty of Law), at Maastricht University (UM) in the Netherlands. My current work/research lies in the area of Social Machine Learning and includes computational social media modeling, dialogue systems (with applications in customer service & psychology), pattern discovery/network modeling from multimodal data sources and topic detection and tracking from large document collections. I like building responsible and interpretable machine learning models for domains like psychology, arts, law, etc.
Current roles/contributions:
Fun fact: You can find a guide to my name here.
News
🆕 Jan/2023: Our paper "Finding the Law: Enhancing Statutory Article Retrieval via Graph Neural Networks" first-authored by Antoine Louis is accepted at EACL2023 (main track). Probably see you in Dubrovnik! Read the preprint here (code here)
---