Home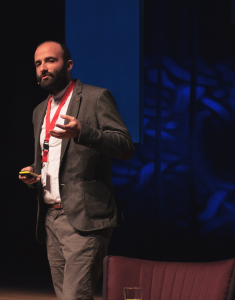 Currently, I am an assistant professor at the Department of Advanced Computing Sciences (DACS) and at Maastricht Law+Tech Lab (Faculty of Law), at Maastricht University (UM) in the Netherlands. My current work/research lies in the area of Social Machine Learning and includes computational social media modeling, dialogue systems (with applications in customer service & psychology), pattern discovery/network modeling from multimodal data sources and topic detection and tracking from large document collections. I like building responsible and interpretable machine learning models for domains like psychology, arts, law, etc.
Current roles/contributions:
Fun fact: You can find a guide to my name here.
News
May/2023: We have 2 accepted papers at ACL2023 and 1 accepted paper at ICAIL2023! See publications for details
May/2023: I will be giving the following talks/organizing these events in May:

– May 13th@1500, Maastricht, UM DACS alumni event (talk): ""ChatGPT: The Language Wizard Who Sometimes Can't Spell 'Abracadabra'" Exploring the Wonders and Woes of Large Language Models (LLMs)" –> Register via UM DACS Alumni office
– May 23rd@1900, Maastricht, Pint of Science (talk): "ChatGPT: Superhero or supervillain? Τruths and lies about Large Language Models" –> Register here https://www.pintofscience.nl/maastricht-chatgptunleashed
– May 25th, Open Science Festival UM (panel): "The of Open Science in Artificial Intellgence" –> Register here https://www.openscience-maastricht.nl/events/open-science-festival-2023/?
---